Dirk Fransaer
Managing Director of VITO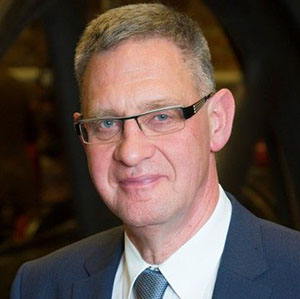 Dirk Fransaer is Managing Director of VITO, the Flemish Institute for Technological Research, the largest research institute in Belgium in the field of sustainability and cleantech.
Prior to joining VITO he worked as an assistant professor at the university of Ghent in the field of hydraulics research, at Baxter, a large US pharmaceutical company, on artificial organs and for 13 years in the field of aerial and satellite remote sensing.
He is author and co-author of more than 30 scientific papers published in national and international journals.
Dirk Fransaer is president of the board of directors of LIBOVITO (a 100 % daughter company in China, Beijing), of VITO Middle East (Qatar) and VITO Arabia (Dubai), member of the board of directors of VITO Asia (Hong Kong), also member of the board of directors of the Von Karman Institute for Fluid Dynamics, president of the Audit Committee and the Board of Programme Evaluation of the University of Antwerp, member of the Royal Flemish Academy of Belgium for Science and Arts, and Honorary professor Engineering at KU Leuven.